Here we are, another year started in the old RSL Hall while we wait for to go ahead to move!
Following long negotiations with Willoughby City Council we will be moving to the Warners Park Centre sometime in 2021. The new Shed is over twice the size our current building. This will open up the Shed to more members attending at any given time Ė of course we always welcome new members!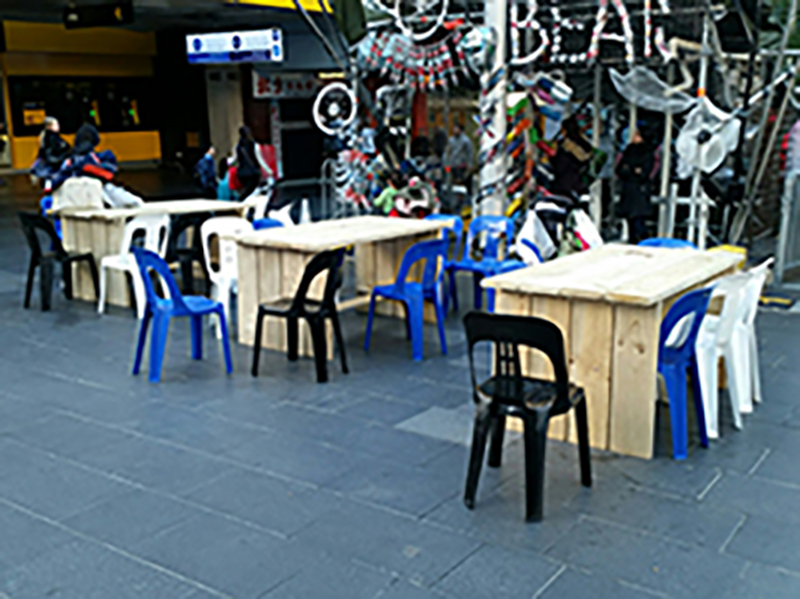 The new building offers us the opportunity to purpose design the interior to suit the current and future needs of our members. There is a lot of planning to be done before we move so during the rest of 2020 we will be planning the layout and constructing what is needed for the new Shed.
The increase in floor space and storage will facilitate the Shed's expansion into metal fabrication and the use of advanced technologies, such as 3D routing, 3D printing alongside our current laser engraver. Dedicated machine areas will give members more bench space to work on their projects.
We would like to thank Chatswood RSL, a long-time generous supporter of the Menís Shed, for the ClubsGrant to enable us to purchase a new dust extraction system. Our thanks to Willoughby City Council for the purchase of blast gate for the new extraction system. Both organisations have been strong backers of the Shed since its inception in 2007. The Shed would not be as vibrant and as well respected within the community as it is, without their ongoing support.
I would like to thank all those at Willoughby City Council who have helped us over the years to make the Shed the success that it is.
Covid-19
Unfortunately, the virus has meant the Shed is unable to operate as normal. We have had to reduce attendance to six member at any one time, but we are now open from Monday to Thursday.
Never the less, prospective members are welcome to drop in, don a mask, have a look around and join us on the balcony for a cuppa.
Neville Warner
Coordinator
September 2020